BugMD Window Corner Fly Traps

Clever "Lure & Catch" Traps for Flying Insects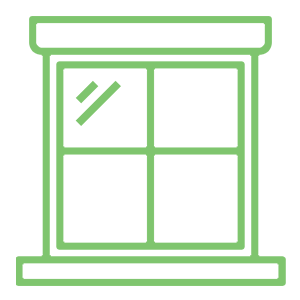 The simple design easily adheres to any window corner — big or small. You'll especially want to put them wherever you think flies are getting into the house.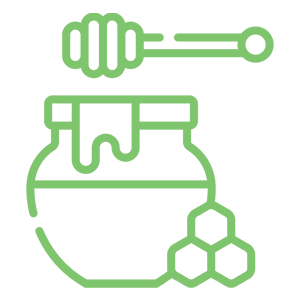 Honey Infusion Lures Them In
Flies are naturally drawn to the light reflected on windows, and a honey-flavored infusion in the V-shaped traps makes them almost impossible for flies to resist. Once inside, the sticky pad works to keep them stuck.

Ultra-Sticky "V-Shape" Glue Traps
The sticky pad surface inside the device can keep flies and other insects stuck until they shrivel. When it's filled up, simply fold it over so it sticks together and throw it away!

Simply open the trap and peel off the protective sheet. Fold along the lines, tuck the tabs in place, and attach to window corners.

The sleek, folded design catches nasty flies while keeping them out of plain sight.

Safe Around Kids & Pets When Used as Directed

Our traps use a simple design, a honey-scented "bait," and an adhesive surface to lure and catch flies. There's no harsh chemicals whatsoever, so it can be used in a home with kids and pets.

BarFly's powerful suction cups easily adhere to any window – big or small – and stay up for months without falling down.

Effective On All Types Of Flying Bugs
BarFly is effective at trapping flies, gnats, moths, and any other type of flying insect.

BarFly contains zero chemicals or odors. Plus, since the trap is housed in a sturdy plastic cage, it poses no danger to kids or pets.

Double-Strength Sticking Power
BarFly's sticky traps use an incredibly strong adhesive to ensure that once a fly gets stuck, it's stuck for good.
Traps Bugs Instantly On Contact
The moment a bug makes contact with the powerful adhesive strip, they're permanently stuck!.

The plastic cage that houses the sticky traps is built to last. Unlike other fly traps, it's designed to conceal the deceased flies so you don't have to look at gross dead bugs.
Honey Bait + Ultra-Sticky Glue Traps
A powerful combination to catch flies without using harsh chemicals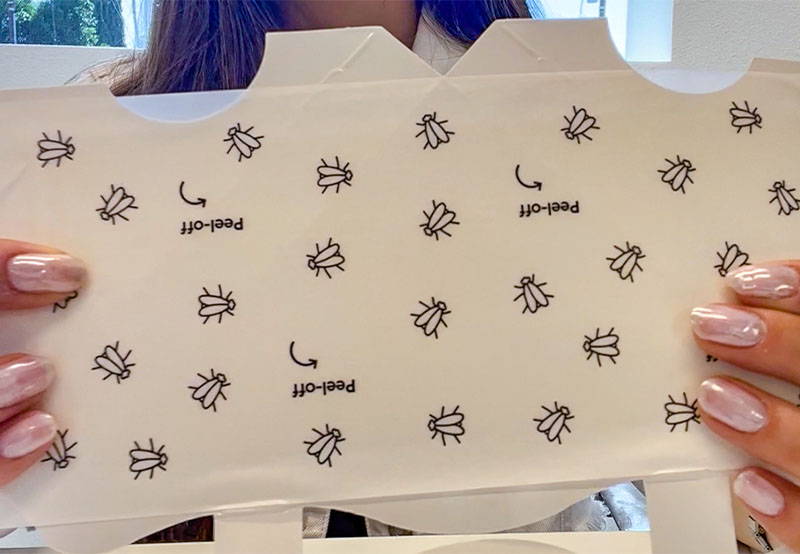 Flies like to hang out by windows because they're naturally attracted to reflected light. BugMD Corner Fly Traps are also infused with irresistible honey to lure flies into a sticky, unescapable glue trap.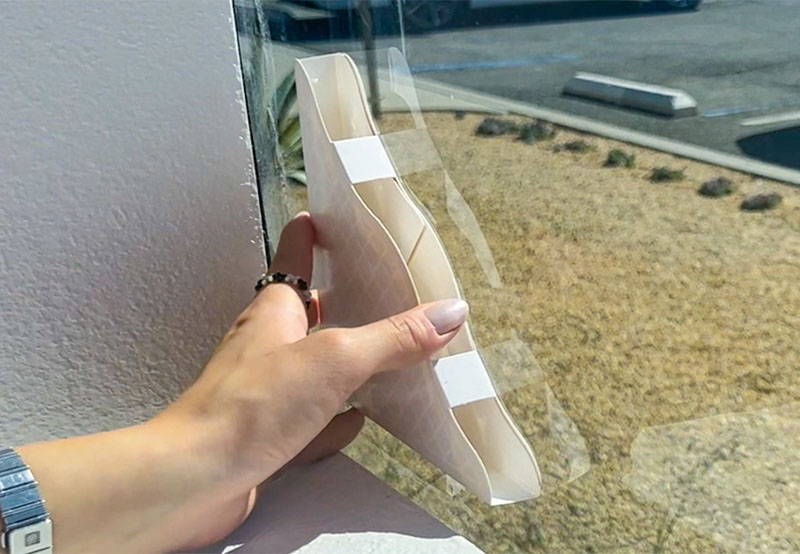 Super-Sticky Glue Surface
Once lured in, flies are stuck on the ultra-sticky adhesive lining. When the trap is full, simply discard it and pop in a fresh one.
How to Use BugMD Corner Fly Trap
Just 3 simple steps to start catching flies!
Unwrap a trap and peel off the protective sheet. Fold the trap inwards following the crease.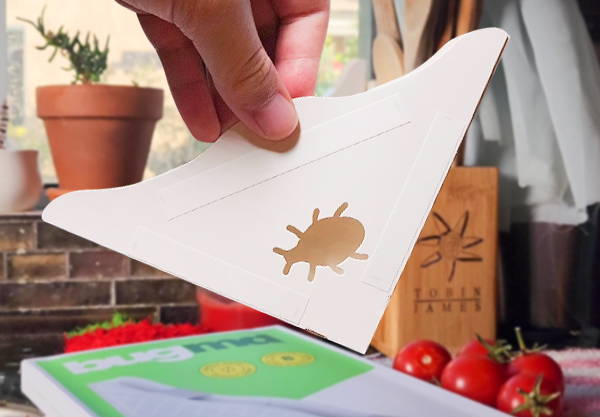 Fold the top downwards, then insert the tabs into place to create a triangular box.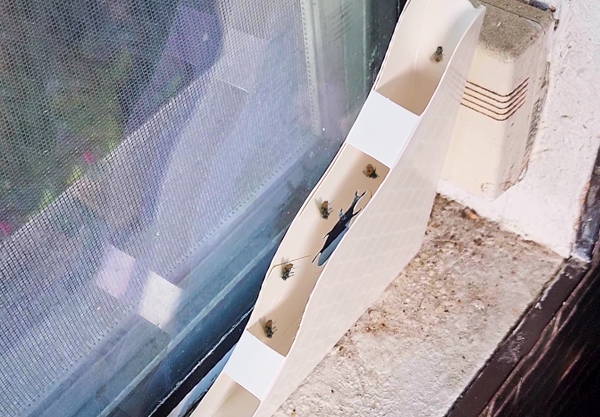 Stick the glue strip at the back to the bottom corner of your window. Check the trap weekly and replace when full.
---
BugMD: Safe for Families, Bad for Bugs





Flies & Other Flying Insects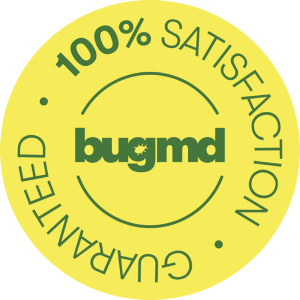 BugMD's 30-Day Satisfaction Guarantee
When your package arrives, use Window Corner Fly Traps for 30 days. If you're not 100% satisfied, simply contact our Customer Support Team by live chat and one of our dedicated agents will handle your return.
You might also want to check these:
Frequently asked questions
How does the BugMD Corner Fly Trap work?
BugMD Window Corner Fly Traps are an easy, mess-free, and affordable way to catch flies on windows (their typical entry point into homes). The inside of each trap is lined with an irresistible, honey-infused super-sticky surface. Flies attracted to the honey get stuck on the double-strength adhesive, working to keep them stuck until the trap is full and it's time to toss. BugMD works without using harsh chemicals, so it's safe around kids and pets when used as directed.
How many traps should I use?
This depends on the size of your space. For best results, use at least two traps — one on each bottom corner — per window.
Where should I place my Corner Fly Traps?
Any window where insects enter or leave your home is ideal. Flying bugs prefer glass windows with light- and heat-reflecting surfaces. You can change locations periodically to capture more insects or simply order a larger quantity oNf traps (which come at an even deeper discount).
What happens if I don't like them? Is there a return policy?

The vast majority of BugMD customers fall in love with our products. However, if you're not 100% pleased with your purchase, we're proud to offer a 30-Day Satisfaction Guarantee. Simply contact our dedicated customer service team via live chat, email, or phone for your return.
How long does it take for BugMD Corner Fly Trap to arrive?

All U.S. orders ship in 5-8 business days from our warehouse!